The loan processing department is not communicating with closing attorneys office.
We uploaded all required information in Veteran's United but the attorney's office is asking same information from us.
Response from Veterans United
Thank you for this information Sheldon. A member of our Client Advocate Team is available to call or email for additional details. It is our goal to promote the best communication within our teams and consistently deliver an outstanding client experience. Thank you for your service.
We loved working with Veterans United! Our pre-approval was completed same day, they responded to all of our questions in less than 24 hours, very professional staff, and the online system to submit your information and see where you are in the process is very user friendly. Our loan specialist was able to get us to close a week early - we would definitely use them again if we ever buy another home.


great to work with

Jaclyn is great. She answered all of our questions and returned phone calls and emails in a timely manner. Notified us immediately of important issues in the loan the process that needed our attention. Very pleasant to work with.

I would refer any veteran to Veterans United based on my experience. They really took the fear and steer out of the equation.
Thanks again!
Jon



You're next!
Join the ranks of our 200,000+ Proud Veteran Homeowners nationwide.


Veterans United made what I had imagined to be a painful process into a wonderful one. They were very professional and the tools they use to guide you through the process are very intuitive, making it very smooth and easy. Mostly they were all just kind and considerate and genuinely happy to help me throughout the process. I felt sincerely welcomed to the Veterans United family as well as the upstate of South Carolina. Thanks to Kelly and Jaclyn and the entire VU team for taking the pressure off of what can be a difficult time and making it a very enjoyable one.

Experience was overall okay. I'd recommend VU to my fellow vets.






Veterans United had access to my va information making my process easier
Their online system was not difficult to manage even though my computer skills are minimal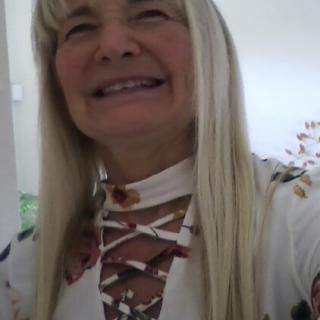 Kelly Stephens was patient over the phone and explained what needed to be done when I did not want to upload my docs online to the Veterans United Home Loan site. She then contacted the attorney's office to request a hard copy of the signed closing docs to be sent to me through the US postal service - that were not provided to me at the day of the May 11, 2020 closing (and really should have been - as was done through my experience with other house closings in the past over my 23-yr, 7 mo. military active and civilian career, I had signed 2 copies at same time - one for me and for the other copy to stay for file of seller personnel)….It was a horrible closing experience through a "pandemic" - that was used by the builder attorney office as an excuse not to have any others attend the closing but office admin. and me, so a thank you here to Kelly! A hard copy was finally received at my new address on June 10.....

You're next!
Join the ranks of our 200,000+ Proud Veteran Homeowners nationwide.

Would highly recommend VUH to anyone. Thanks again.


Top job always had the answers

Very Web based experienced.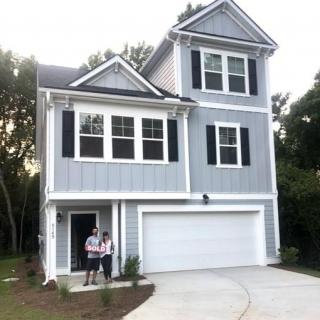 So happy with my experience with Veterans United. Not only did they provide the most competitive rates, they treated me with value and respect. The entire process was so easy! The online portal was easy to navigate and our loan specialist was very responsive and professional. Beyond satisfied with my experience & hope to use them again in future home buying!


I worked with an incredible team @ Veterans United. I had all my questions and concerns addressed promptly. I was informed of the various options I had based on my needs. I would recommend them to any veteran looking to purchase a home or refinance.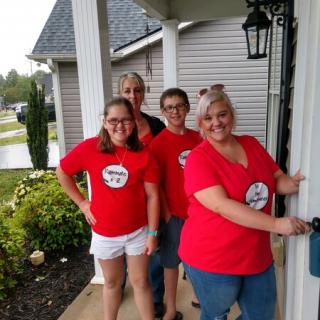 From my first phone call to them I felt so connected, as if I was their only applicant. They were always there to answer my calls/texts/emails whenever I needed them... even on their days off! I am still amazed at how smooth they made everything... now I just need them to come unpack for me and I'll be set! Lol