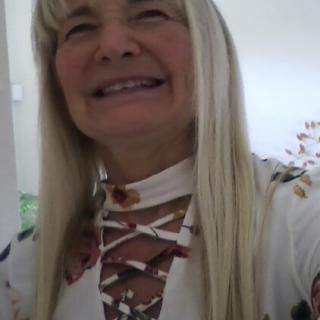 Kelly Stephens was patient over the phone and explained what needed to be done when I did not want to upload my docs online to the Veterans United Home Loan site. She then contacted the attorney's office to request a hard copy of the signed closing docs to be sent to me through the US postal service - that were not provided to me at the day of the May 11, 2020 closing (and really should have been - as was done through my experience with other house closings in the past over my 23-yr, 7 mo. military active and civilian career, I had signed 2 copies at same time - one for me and for the other copy to stay for file of seller personnel)….It was a horrible closing experience through a "pandemic" - that was used by the builder attorney office as an excuse not to have any others attend the closing but office admin. and me, so a thank you here to Kelly! A hard copy was finally received at my new address on June 10.....

VU made the process simple, quick and accurate. My sincere thanks to all involved for professionalism and dedication to customers.

The Veterans United team made my process so smooth and simple. They all helped me every step of the way and were quick to get things done and get me in my house!

Very professional, no hassle process. Every thing is done in a timely manor.
Outstanding service can not say enough about Kelly and her team.

Kelly, and everyone on her team, we're great to work with! They reviewed everything we sent within hours of us submitting it and were always there to answer our questions. Highly recommend this group!

veterans home loans are professionals truly a professional organization to do business with and i will be back

Ready to see for yourself?
Experience first-hand why 447 homeowners give us a perfect score!
Check My Eligibility →


George did an amazing job we had some unusual things he had to deal with that made this loan much more difficult than normal. I would and will recommend him to anyone doing a VA loan.


Veterans United makes going VA as simplified as A VA Loan can be. There is more paperwork when going VA. But if you have all that paperwork handy and submit it on the app under your account, it goes smooth. They check to make sure you are getting the best deal and make sure you know other options. They answers any questions you may have about your loan.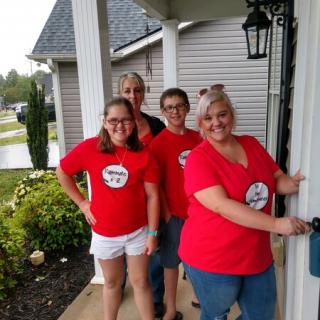 From my first phone call to them I felt so connected, as if I was their only applicant. They were always there to answer my calls/texts/emails whenever I needed them... even on their days off! I am still amazed at how smooth they made everything... now I just need them to come unpack for me and I'll be set! Lol

Kelly and her team were GREAT. I started in the Lighthouse program and was treated with respect and dignity the entire time. After Lighthouse, The two people I verbally spoke with were Jared who was a wealth of real world information and just a cool down to earth person to talk too. The Rockstar was Jaclyn Flanagan, She kept everything moving forward. She was always upbeat and positive whenever I spoke with her. communication from everyone on Kelly's team was top notch via email also. Anytime I had a question it was answered regardless of it was on a weekend. I highly recommend Veterans United (specifically Kelly's team) to every vet looking for a home.

Veterans United Homes Loans is a great place to start looking for a home.They made me feel like I'm the only they're working with. I love the online applications.




Ready to see for yourself?
Experience first-hand why 447 homeowners give us a perfect score!
Check My Eligibility →
This is the second home we bought through them.
Very professional and organized.
Highly recommend them.



Excellent service!. Being active duty, swingshift and not being able to have my phone on me due to work reasons would have made it difficult for other VA Lenders. Veteran's United worked hard to help me and my wife's dream come true!. You can upload all your required files and download them if you need it. They are very understanding and very knowledgeable. I recommend them 100%

George and Jaclyn were a pleasure to work with. If I had a question, they were always available to answer my call and walk me through anything I needed. I was skeptical when I first started this process and had put it off for several months before being introduced to George and his team. However, after talking to George and figuring out some numbers, it was smooth sailing from there.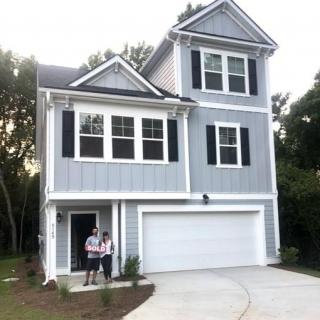 So happy with my experience with Veterans United. Not only did they provide the most competitive rates, they treated me with value and respect. The entire process was so easy! The online portal was easy to navigate and our loan specialist was very responsive and professional. Beyond satisfied with my experience & hope to use them again in future home buying!



Don't waste your time on others I did and wish I hadn't. They were Proffesional beyond belief and worked hard to get me the best deal out there. Very impressed and happy.

I am so thankful for Veterans United. I can't say enough how wonderful the experience was working with them. They made our dream of becoming home owners come true. They went above and beyond in taking the stress out of the home buying process. Thank you Veterans United.

Simple, fast, and very helpful at navigating the home buying process!