I worked with an incredible team @ Veterans United. I had all my questions and concerns addressed promptly. I was informed of the various options I had based on my needs. I would recommend them to any veteran looking to purchase a home or refinance.


From my first phone call to them I felt so connected, as if I was their only applicant. They were always there to answer my calls/texts/emails whenever I needed them... even on their days off! I am still amazed at how smooth they made everything... now I just need them to come unpack for me and I'll be set! Lol

Veterans, if you're thinking of buying a home let Veterans United assist you. The staff will guide you through each step of the home buying process. They are true professionals.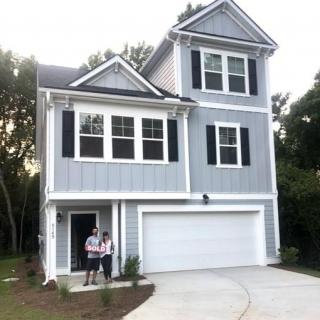 So happy with my experience with Veterans United. Not only did they provide the most competitive rates, they treated me with value and respect. The entire process was so easy! The online portal was easy to navigate and our loan specialist was very responsive and professional. Beyond satisfied with my experience & hope to use them again in future home buying!




If you don't check out Veterans United Home Loans, you are doing yourself a disservice.I highly recommend Veterans United and if you are in the South Carolina Upstate, work with George! George Eastergard was absolutely awesome! He made this homebuying stressful experience so easy and fun! George was always available and left no question unanswered. He understood what my wife and I needed and was empathetic.I am so glad that George was my loan specialist (even if he's not Army) and truly felt like he was looking out for my family. Felt like a good brother!Veterans United Home Loans got me a rate I could not get elsewhere. My wife and I are at ease knowing we got the home we wanted for a rate much lower than we expected and are ecstatic with the service they provided!


You're next!
Join the ranks of our 150,000+ Proud Veteran Homeowners nationwide.


I would definitely recommends veterans United all veterans

My wife and I were extremely happy with the Greenville team at Veteran's United.,they allowed the process of getting all information done quickly and we closed on time.


I have no complaints. Veterans United was very easy and very straightforward. Made everything very fast and made sure that Any question I had was answered immediately and worked with me with everything I needed help with.


thank you




Wonderful experience, very well done from the start all the way through the closing.

The Piedmont, SC staff is wonderful. Very helpful, friendly... questions about anything were always promptly answered. Kept in touch during the entire process and let me know exactly what was going on every step of the way. I highly recommend them, especially if you are a first time buyer like myself. They made it painless and pleasurable to do business with them.

This was my second time working with George on a loan and as before it was excellent. He was always able to answer my questions in a timely manner. And work to get me the best rate possible. I hope to not buy another house for a long time if ever, but if that were to change I will give George call.


There is no one else that I would trust to finance/refinance my home than Kelly & Jered Stephens. Jaclyn is also outstanding. They have an amazing team. I'd tell any potential homebuyers that they can feel SAFE in their hands.




Most smooth and organized process EVER!!