Again, very pleased and I would recommend them to my friends and family. I felt they had an understanding of the military member. It seemed to me that in my past loan experiences the other providers struggled with understanding my situation. Also, they were very helpful in providing me information on a VA vs. FHA loan, and they were just as ready to assist me with my FHA loan.

The staff is great at what they making you are inform from start to closing.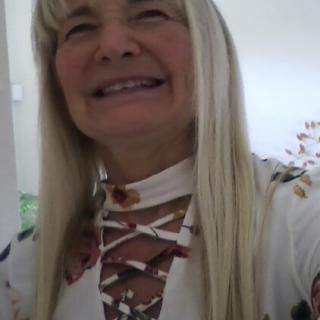 Kelly Stephens was patient over the phone and explained what needed to be done when I did not want to upload my docs online to the Veterans United Home Loan site. She then contacted the attorney's office to request a hard copy of the signed closing docs to be sent to me through the US postal service - that were not provided to me at the day of the May 11, 2020 closing (and really should have been - as was done through my experience with other house closings in the past over my 23-yr, 7 mo. military active and civilian career, I had signed 2 copies at same time - one for me and for the other copy to stay for file of seller personnel)….It was a horrible closing experience through a "pandemic" - that was used by the builder attorney office as an excuse not to have any others attend the closing but office admin. and me, so a thank you here to Kelly! A hard copy was finally received at my new address on June 10.....

The process was very smooth and the online check list system that was used to upload any documents requested was easy to use.
Everyone on the team was very nice and easily accessible. They answered any concerning questions I had. Being a first time buyer and having absolutely no idea what I am doing is scary but I'm glad I chose Veterans United.

Mr. George Eastergard is the man to call, but the entire team including Ms. Lisa and whomever I didn't know working behind the scene, thank you so much I really appreciate the hardwork and dedication.

Any VET looking to buy or refinance, I highly recommend Veterans United.



Ready to see for yourself?
Experience first-hand why 487 homeowners give us a perfect score!
Check My Eligibility →

I would 100% strongly recommend Veterans United (thanks to George Eastergard, and his team) were overall outstanding!! The process went very smooth, my questions were answered well and in a timely manner, and the team was very patient with me. Technology is not my strong point so they walked me thought some of the steps that I would not have been able to do on my own. I WILL BE LETTING OTHER VETERANS KNOW of the superior customer service with Veterans United!!

N/A

Jaclyn did an excellent job handling the administrative details. She was very proficient, responsive and helpful.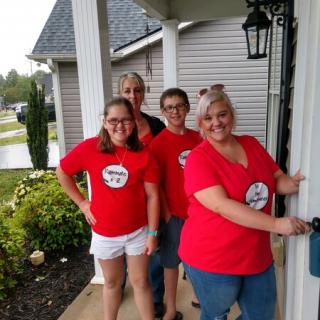 From my first phone call to them I felt so connected, as if I was their only applicant. They were always there to answer my calls/texts/emails whenever I needed them... even on their days off! I am still amazed at how smooth they made everything... now I just need them to come unpack for me and I'll be set! Lol





Jaclyn Flanagan was a great help to me. Very knowledgeable and patient with my questions.

Ready to see for yourself?
Experience first-hand why 487 homeowners give us a perfect score!
Check My Eligibility →
As a Veteran, I really appreciate Veterans United home loans, and in particular, Kelly Stephens and her team of professionals. They are experts at VA loans and how to make the process as easy as possible. For example - we had two properties in mind, one was a century old home that had a lot of potential, and the other was a 1960's split-level. After talking to my loan team we decided that the split-level would be the smarter choice because the other home might have been problematic the the VA inspection. The result was the best home buying experience I've ever had. I would recommend Veterans United to anyone!

Excellent service and people! Can't recommend them enough!



You won't find a better company to get your mortgage through!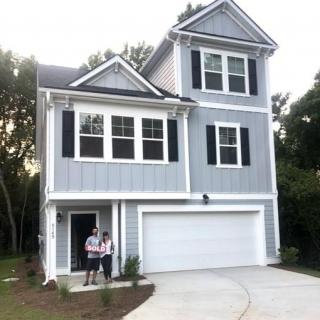 So happy with my experience with Veterans United. Not only did they provide the most competitive rates, they treated me with value and respect. The entire process was so easy! The online portal was easy to navigate and our loan specialist was very responsive and professional. Beyond satisfied with my experience & hope to use them again in future home buying!


I do not know why everyone doesn't use VUHL. Great company to do business with. Their people in the field that you meet are always so helpful if you need them. Nice to know there are companies around that cares enough to have great people that are so knowledgeable representing them.



Everyone was available when needed and informative