From my first phone call to them I felt so connected, as if I was their only applicant. They were always there to answer my calls/texts/emails whenever I needed them... even on their days off! I am still amazed at how smooth they made everything... now I just need them to come unpack for me and I'll be set! Lol





Wonderful experience, very well done from the start all the way through the closing.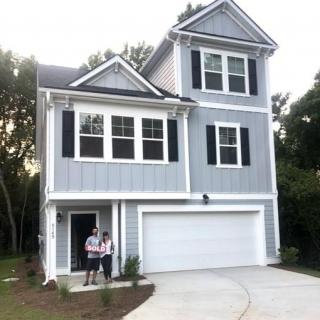 So happy with my experience with Veterans United. Not only did they provide the most competitive rates, they treated me with value and respect. The entire process was so easy! The online portal was easy to navigate and our loan specialist was very responsive and professional. Beyond satisfied with my experience & hope to use them again in future home buying!

My second va loan from Kelly and company and as usual the experience was great.

You're next!
Join the ranks of our 150,000+ Proud Veteran Homeowners nationwide.
Veterans United is the mortgage lender for all military and veterans.

In this case a Marine Veteran assisting a Veteran - Navy/Air National Guard to get a VA loan. A team effort.

Veterans United has been the best experience I've had buying and refinancing my homes. I would highly recommend as the process is very smooth and the associates a very professional, helpful and caring.

Kelly and Jaclyn were amazing to work with. They always answered my questions and were there for me to go to whenever I needed all through the loan process

The team was knowledgeable and made the whole process easy from beginning to end!

Excellent communication!

Everyone went over an beyond the call of duty!! Just outstanding

Great work. Made the process easy.

My team was very helpful, and well informed. I was always able to get in touch with someone from my loan team within a short period of time, and they always responded quickly to my requests.



You're next!
Join the ranks of our 150,000+ Proud Veteran Homeowners nationwide.

Very positive experience

All involved at VU were so professional and orginized. Very efficient group. They made it go so smoothly for us on our end. Very happy with VU.


Very prompt